Club Staff
Please join us for a wonderful introduction to your Club 33 cast and crew. Please excuse our limited number of photos, this is a new section and will take time to develop.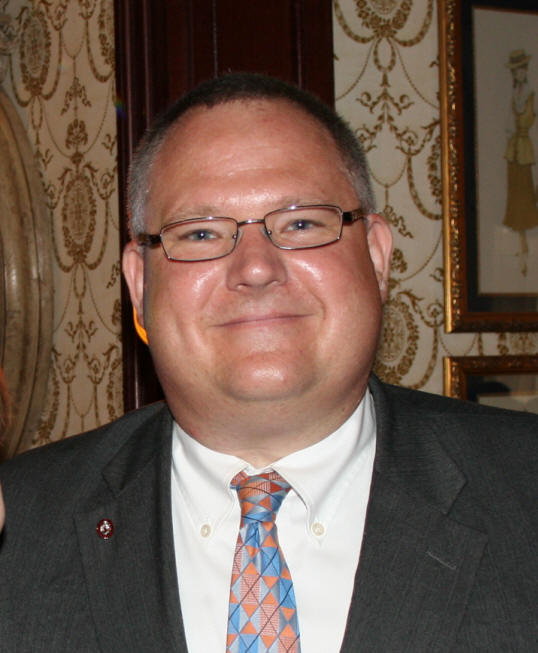 Club 33 Manager Jeffrey C.
The day to day operation of Club 33 falls upon the shoulders of this incredibly talented young man. Jeffrey is highly regarded by members of the club and all consider themselves exceptionally fortunate to have him waiting with a hand shake as they step off the French lift, heading into Lounge Alley.

Photo Courtesy of Disneylandnews.com
Executive Chef Andrew Sutton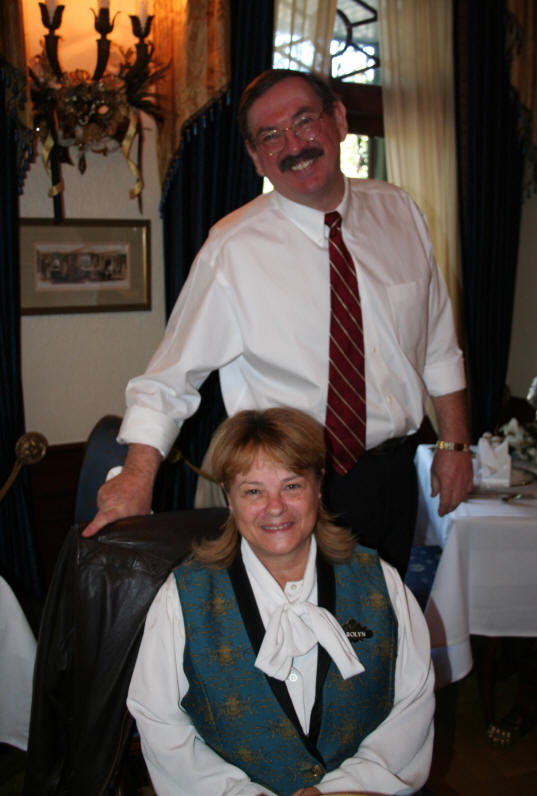 Carolyn is Club 33's top cast member, working there for approx. 38 years. She has waited on numerous presidents, heads of foreign nations, supreme court justices, and countless celebrities and VIPs. Carolyn is dynamic and is truly held with the highest regard. Not only is she a top ranked Disney employee, she is also a practicing lawyer! Standing behind her is Orange County Superior Court Judge Dennis Keough.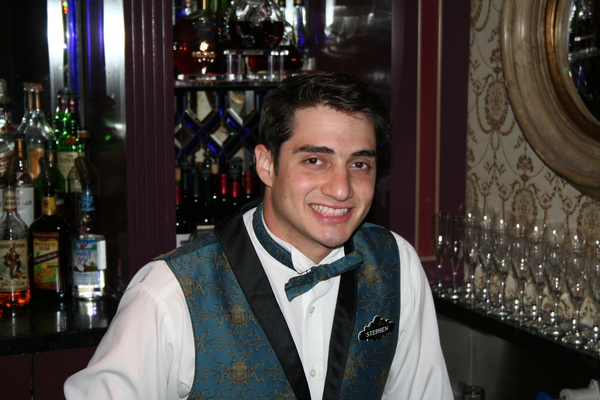 Stephen is a wonderfully gifted bartender and server. You'll always be greeted with friendly
smile when Stephen is mixing and pouring your favorite cocktails!
Elena is a Club 33 hostess. Delightful and courteous, Elena personally makes sure that your special meal begins with warm welcome.
Eric Quezada
Eric was once an assistant manager of Club 33. Such a wonderful fellow, we simply had to leave his photo on our page, as he truly left such a memorable impression. As of this update, Eric is now managing Steakhouse 55 located in the bottom of the Disneyland Hotel.

Curt has been with the club for over 20 years. To say he is a veteran is truly an understatement. Polite, efficient and extremely knowledgeable regarding club history, you may rest assured you're in good hands.
A cross between Stephen Hawkins & Jack Daniels, Dr. Lee Williams was the Club 33 bartender for 28 years! Sadly, Lee is retired from the club, but he's a legend and his photo will remain.
You can visit Dr. Lee's blog via the following link:
http://drleeclub33.blogspot.com
Serving a variety of mixed drinks with a smile and gracious hand is Lisa.
Ready to serve you with grace, style and dignity, we present (left to right) Steve, Alastair, and Randy. I have personally been assisted by Alastair and can say with all honesty, he's an iconic member of the Disney crew. Polite and fast on his feet, his ability to cater to the needs of his guests are surpassed only by his warmth and charm.
Making sure everything is perfect, Club 33 waitress, Brenda, is assisting New Years Eve guest, Jorene.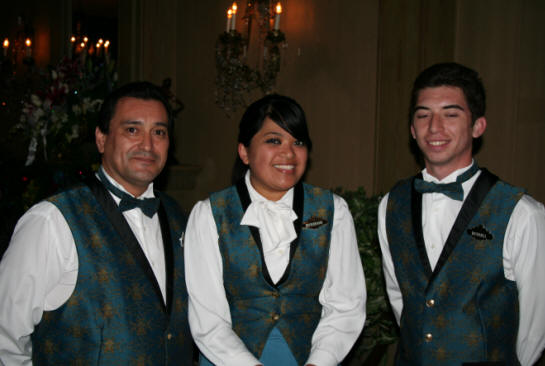 Assisting tableside is Brian, Jesyleeann and Russell.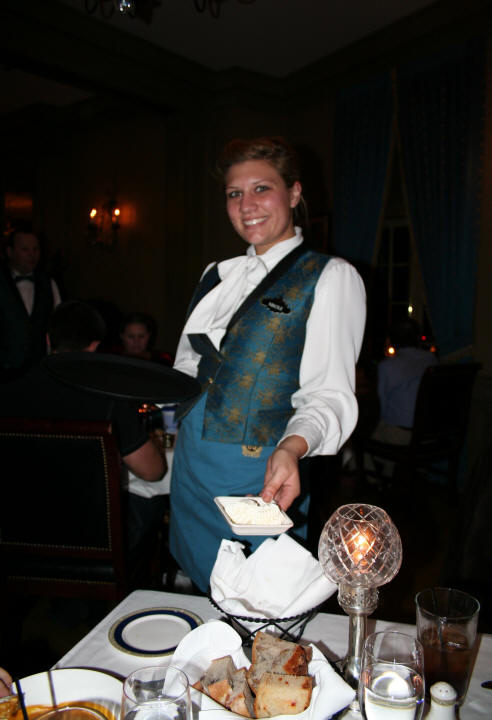 New to the club as of Dec. 2007 is Nikole. Wonderfully efficient and quite helpful, your glasses will certainly never be empty!
Here is Nick, ready to make your night at Club 33 an enjoyable event.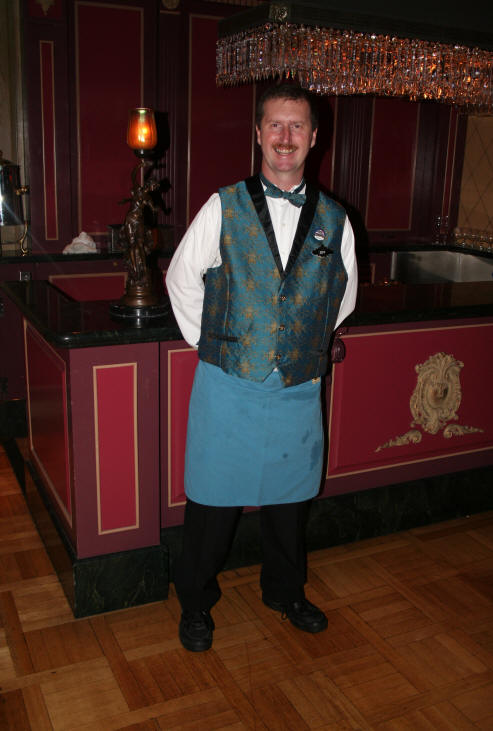 Here is Jeff, working hard to make sure all of the Club 33 guests feel right at home!
Working hard to provide the highest level of guest service, James is always on hand! Amity appears to be enjoying her special evening at Club 33!