Ratatouille!


(rat-a-too-ee)
Disney Presents a PIXAR Film

Here is a wonderfully imaginative frame, custom designed by www.FrameFetish.com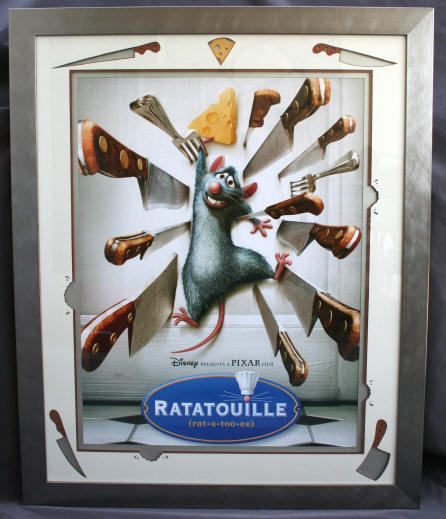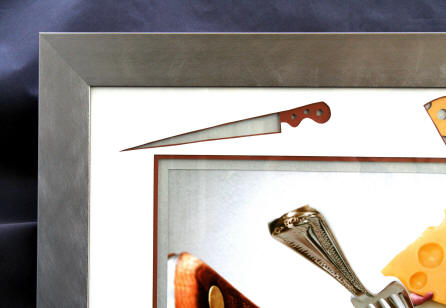 Using a brushed aluminum frame, you'll find highly detailed cutlery adorning the corners.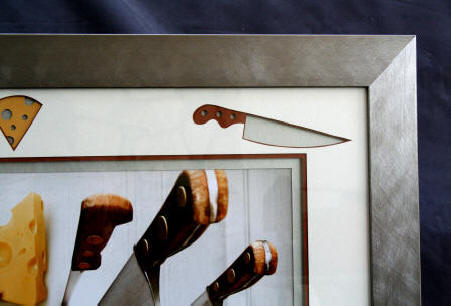 A lovely wedge of Swiss Cheese! Every rat's favorite!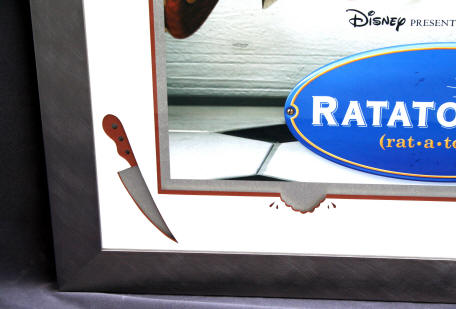 Looks as though someone has been gnawing on the inner mat!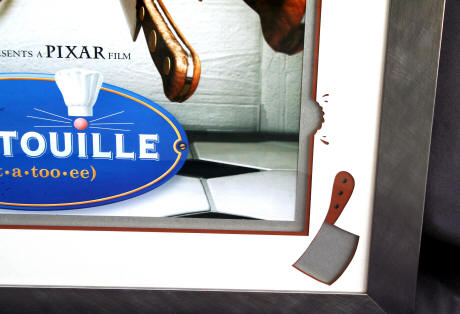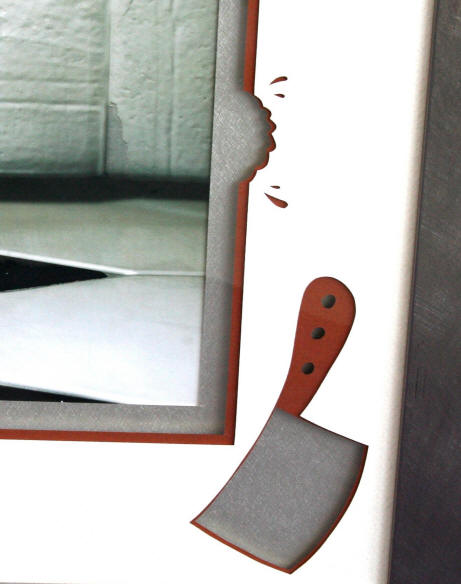 The close-up detail of this mat work is simply incredible. Brushed aluminum was used to accent the theme of a kitchen while cutlery as displayed in the poster was re-created perfectly even down the details of the handles. The gnaw marks truly bring to life that which depicts the nature of rats.