How Do I Join?
Can We Make
Reservations for you?

Expanded Photo Tour
Menu Selections

Lunch & Dinner
Children's Menu
Links to Club
Related
Sites
Unique collectibles
& items for sale at The Club
Dr. Lee's Blog Page

Guest Photos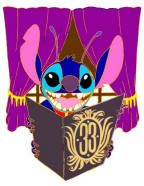 Carolwood.com
Disney Film Historian
J.B. Kaufman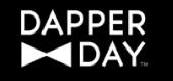 Late June, 2014 Exterior Enhancements
Le Salon Nouveau
Ask any member you know what they're most excited about this July 18th of 2014 and the answer will be 'Le Salon Nouveau'. Part of the original restaurant concept as New Orleans Square was being designed and developed, The Jazz Lounge had always been a part of Walt Disney's true vision of his VIP club. Now, I shouldn't say VIP as all guests of the park are very important, but rather, Walt's place to entertain investors, dignitaries, celebrities and a location also doubling as a private space to conduct business within the park.
With the construction screens slowing being removed, visitors of the park are now able to view the exterior of Walt's Salon Nouveau.
The following photos display the lounge in both daylight and evening lighting. If you look carefully into the windows, you may catch a glimpse of the beautiful hand made skylights and also the hand painted ceilings. The ambient lighting is warm and welcoming and if you listen very carefully, you may hear the sounds of the hand crafted Disklavier reproducing piano. All that is Walt Disney Imagineering has gone into this small yet complex space and with the guiding hand of Kim Irvine, the sounds of life itself will soon emanate within these beautiful walls.