How Do I Join?
Can We Make
Reservations for you?

Expanded Photo Tour
Staff Photos

Menu Selections
Lunch & Dinner

Children's Menu
Unique collectibles
& items for sale at Club 33
Dr. Lee's Blog Page

Guest Photos
Carolwood.com

October 2008 Dinner Menu
The Fall Menu was in keeping with Club 33 tradition. Featuring a wonderful selection of dishes created by Chef Marcel St. Pierre.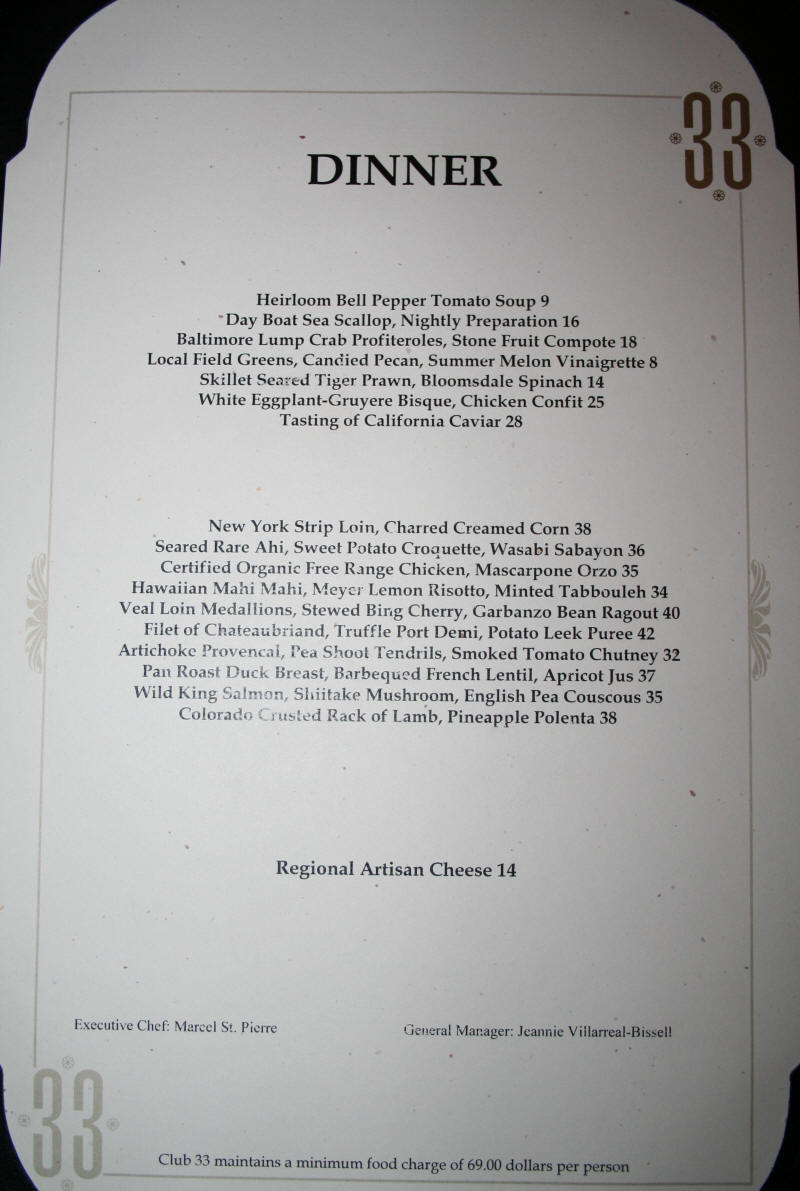 The Vintner Menu is the club's traditional five course meal which can combined with a beautiful selection of wine, hand selected by your personal Sommelier Eric Quezada.