How Do I Join?
Can We Make
Reservations for you?

Expanded Photo Tour
Staff Photos

Menu Selections
Lunch & Dinner

Children's Menu
Unique collectibles
& items for sale at Club 33
Dr. Lee's Blog Page

Guest Photos
Carolwood.com

Club 33 Based Original Artwork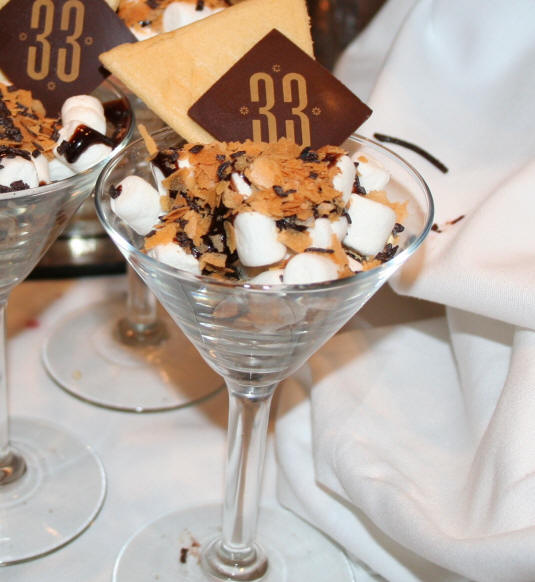 Conceptualized from the above photo, artist Heidi Mattson has created a unique pointilism interpretation. Drawn by hand, one dot at a time, the piece captures the unique details of the famous Club 33 s'mores martini dessert. The framing was created and designed by Link from www.framefetish.com
This piece is an original.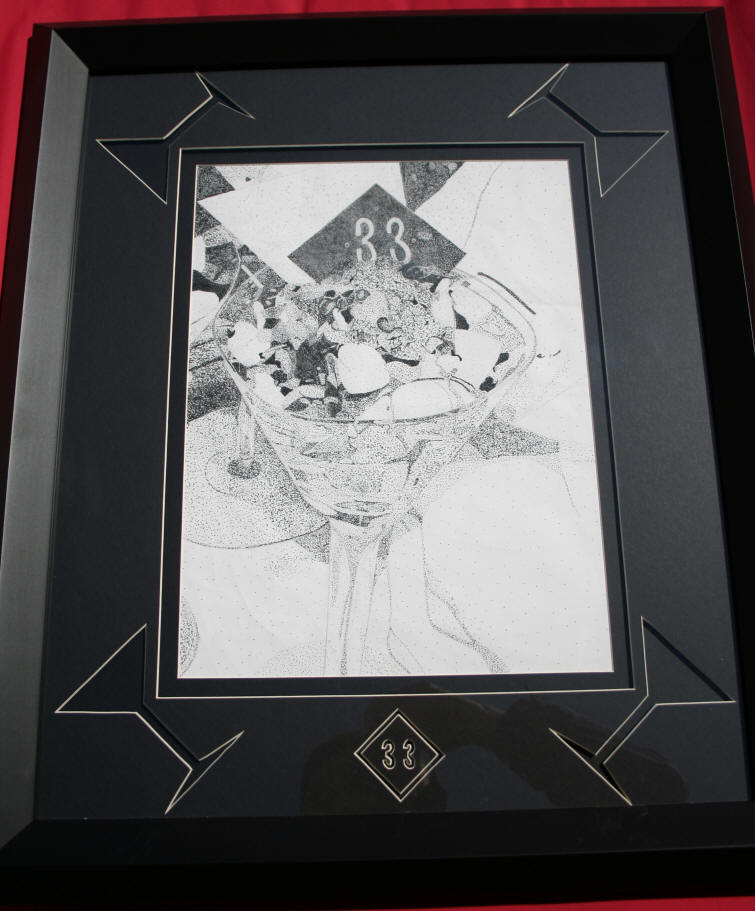 Link hand cut the corner martini glasses and the numbers '33' below.